Gerade auf meinem Weg durch das Netz bin ich bei StackOverflow vorbeigeschlendert. Eigentlich war ich dienstlich unterwegs, dabei wurde ich durch einen schwarzen Balken ganz oben auf der Seite abgelenkt.
Es geht um Netzneutralität, was einfach gesagt die Gleichberechtigung aller Datenpakete im Internet bezeichnet. In erster Linie ist das eine technische Angelegenheit aber dennoch hat diese Angelegenheit viel mit unserer heutigen Realität zu tun. Ein Großteil unserer Kommunikation einschließlich des Medienkonsums läuft heutzutage über das Internet. Die Netzneutralität repräsentiert also heute in großen Stücken die Redefreiheit!
Tim Berner-Lee, der Begründer des Web (also alles was ihr mit eurem Browser erreicht) und des Semantic Web (das ist woran ich arbeite ;-) ), hat in seinem Blog geschrieben
Wenn bestimmte Diensteanbieter dafür bezahlen können dass ihre Daten mit einer höheren Geschwindigkeit durchgeleitet werden bedeutet dies automatisch, dass andere Angebote ausgebremst werden. Julia Rede (Mitglied des Europäischen Parlaments) sagt dazu:
Making the Internet slower or limiting Internet capacity can't be turned into a businessmodel that is more profitable than improving the quality of the services.
(YouTube: Julia Reda MEP - Net Neutrality)
Das Thema ist akut, da die Zulassungsbehörde für Kommunikationsgeräte in den USA Federal Communications Commission (FCC) eine Änderung ihrer Regeln mit dem ironischen Title "Restoring Internet Freedom." herbeiführen möchte. Durch diese Regeln würde die Netzneutralität in den USA abgeschafft werden. Klar das sind nur die USA, ein Saat mit etwa 3/5 der Einwohner im Vergleich zur Europäischen Union, aber dennoch haben die Entwicklungen im Bezug auf das Internet auf der anderen Seite des Teiches meist auch Einfluss auf unser Leben.
Wer es bis jetzt nicht begriffen hat, so würde das Internet ohne Netzneutralität aussehen: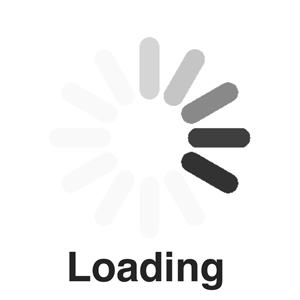 Da dieses Thema also von großer und weltweiter Bedeutung ist, findet heute am 12. Juli 2017 ein Day of Action for Net Neutrality statt. Natürlich wird die Aktion von Initiativen unterstützt, von denen ich das auch erwarte, wie Mozilla, der Open Source Initiative, der Free Software Foundation und der Electronic Fronteer Foundation. Aber auch viele große Unternehmen, die ihr sicher besser kennt (und evtl. öfter nutzt als ich) unterstützen die Aktion, etwa Sound Cloud, Spotify, youporn, Netflix, Greenpeace, Dropbox, Amazon, … seht selbst Wenn ihr euch für Netzneutralität einsetzen möchtet, dann solltet ihr
(Bei den letzten beiden Optionen weiß ich nicht, ob das nur für US-Bürger gedacht ist).
Viel Spass im Netz!